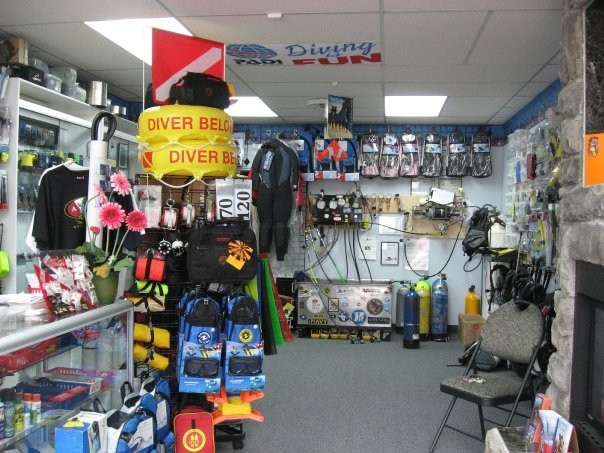 As you no doubt remember from when you first learned to dive, the key to peak scuba diving equipment performance is regular, professional maintenance. Having items such as regulator systems and scuba tanks inspected and maintained on a regular basis helps ensure long life and reliable service. Annual professional care is also a key component in maintaining the warranty on your scuba gear.
At Rec & Tek SCUBA Inc. we supplement all visual tank inspections of aluminum cylinders with a "Visual Plus" examination. A "Visual Plus" machine uses eddy currents to detect hairline cracks in the necks of cylinders, which may be invisible to traditional inspection techniques. For more information on "Visual Plus" or eddy current testing visit Advanced Inspection Technology's website. Rec and Tek's staff are certified tank inspectors and have inspected thousands of tanks.
Rec & Tek SCUBA Inc. carries most major brands of scuba and snorkeling equipment. Our qualified technicians, sales staff and scuba instructors are able to meet all of your equipment and training needs. Our certified regulator repair technicians are factory trained for such brands as: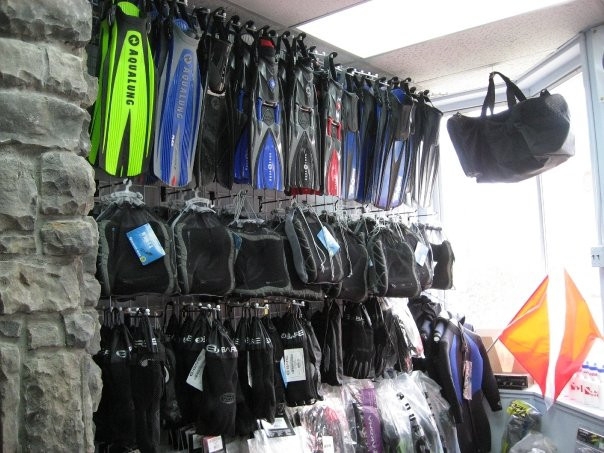 Zeagle
Apeks
Sea-Quest
Genesis
U.S. Divers
Aqua-Lung
Sherwood
Oceanic
Atomic
And More!
We also specialize in scuba rentals, at some of the area's most affordable prices!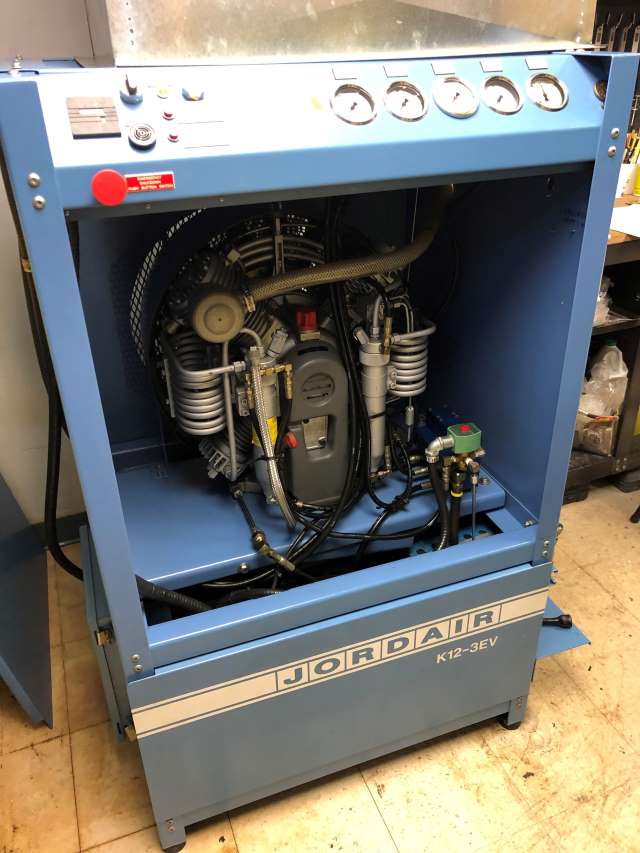 Our new Ultra-Silent shop compressor is a 12 cubic foot per minute Bauer model, using only high quality synthetic oil in the compressor, which is changed after every 250 hours of run time. At Rec & Tek SCUBA Inc. the quality of breathing gases we deliver is very important. We use three filters as well as moisture separators in our system to achieve Hyper-clean air, which is the cleanest air breathing. Our filters are changed every 200 hours and compressor specialists service the entire system on a regular basis. 
We have over 16,800 cubic feet of air on-hand at all times and are able to fill up to eleven SCBA/SCUBA bottles at one time with DIN or Yoke, including street side service from a 45 foot fill whip. Our system can deliver pressures up to 5,000 PSI and medical grade oxygen is on site year round for your nitrox and technical breathing gas needs. In an effort to offer our customers the very best, our air is tested semi-annually by a Ministry of Labour approved laboratory to assure that the quality of air we are producing for SCBA, surface supply air tanks and SCUBA cylinders, meets standards. We take pride in maintaining our filling station and ensuring the air is as pure as it can be. After all, it's the air we breathe too.
If you want to get the greatest possible return on your investment in dive equipment, scuba rentals or scuba supplies, come see us first. And remember, no matter when your first purchased your dive gear, we can help keep it performing in "as new" condition.